Giorgio Petruzziello's relationship to his community has always been a guiding factor in the operation and success of the Supreme Companies. Dedham community by promoting schools, sports, and local charities, as well as supporting local organizations and initiatives.
Alzheimer's Association
American Legion-Give a Vet a Lift -Dedham Post
Cops for Kids with Cancer
Dedham Civic Pride
Dedham Community Association
Dedham Council on Aging
Dedham Covid-19 Relief Fund
Dedham Education Foundation
Dedham Flag Day Parade Committee
Dedham High School Alumni Association
Dedham Recreation
Dedham Square Circle                                                        Dedham Youth Baseball                                                      Dedham Youth Hockey                                                        Dedham Youth Soccer Coach                                                Dedham Youth Soccer- Premier Sponsor
Hanlon Elementary PTO-Westwood                            Hirshberg Foundation                                                                    JDRF Diabetes                                                                             Knights of Columbus Golf Tournament                Neponset Valley Sunrise Rotary Club                                         Pan-Mass Challenge                                                                Riverdale Elementary PTO-Dedham                                Recycling Stations at Dedham Middle School & Avery Elementary School                                                                               Saint Josephs Parish Schools Fun Run                                     St. Jude's Children's Research                                  Westwood Boys Hockey Boosters                                  Westwood Firefighters Local 1994                               Westwood Weekend Stroll                                               Westwood Young Women's Club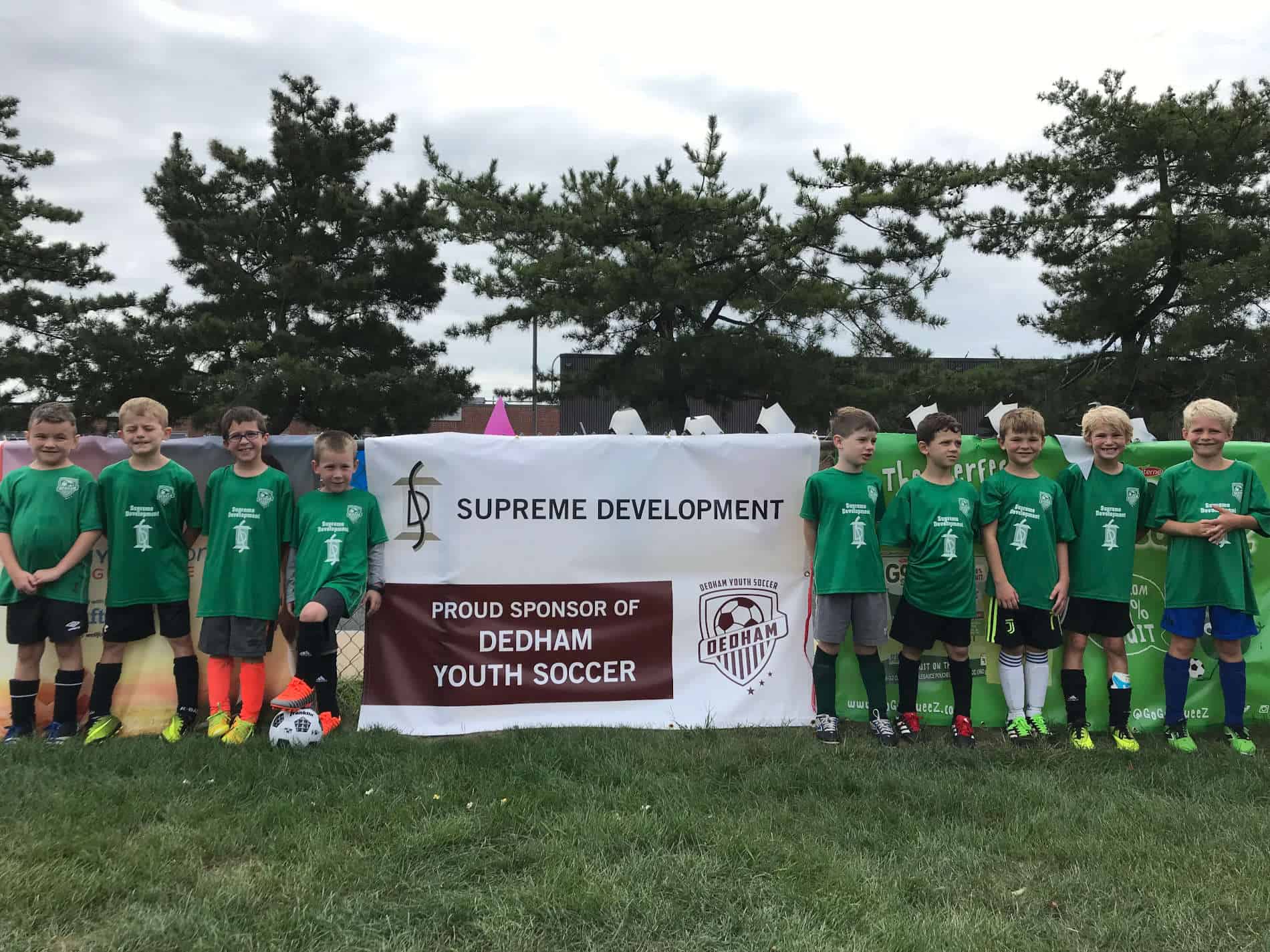 ICSC (International Council of Shopping Centers)
Corporator at Dedham Institute of Savings
Dedham Steering Committee
Dedham Square Circle Member
Italian American Club Member
Find out how Supreme Companies can make your next project more successful.